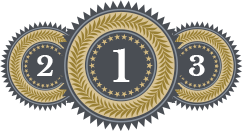 Kafeero & co. Advocates core values
Firm's Members must adhere and use the firm's core values  in their work or handling any  client :
Client satisfaction | Proficiency | Hard work | Honesty | Integrity | Proficiency | Team Work | Transparency
To be the best legal service provider in Uganda giving our clients excellent practical legal solutions promptly, proficiently, honestly and with integrity.
Our mission is to provide excellent legal services to our clients by putting emphasis to client satisfaction through prompt and effective legal advice that provides the best legal solutions to our clients' legal needs.
Kafeero & Co. Advocates positioned itself to meet the increasing legal demands of the expanding clients in Uganda in particular and the world at large. Since its founding in August 2011, the firm has represented a multitude of clients ranging from private individuals to small businesses and large corporations.
The firm has similarly cultivated global partnership with law firms in East African region and South Africa among others in a bid to establish its global presence.
"Every mountain top is within reach if you just keep climbing."